When my daughter was still young, she loved wearing dresses. She was barely walking when I made her a spring dress. I made her some bigger size dresses for her to wear later. I made her countless beautiful dresses. Casual, formal, costume dresses you name it she have it. Now she is teenager and things changed with her. One of those changes is she doesn't like dress the way she used to when she was a kid.
I got so excited, when Neveah a 5 year old girl, came to see me and brought me 2 dresses to alter. With my excitement I even got to take a before and after altering pictures of her.
She has two party dresses that just need to be adjusted at the back and armhole area. One of them I have to adjust the neck strap.
I have lots of good memories that came back making my daughter's dress while altering Naveah's dresses. I am so glad that Naveah and her mom gave me an opportunity to work with her dresses. Thank you so much Naveah, and enjoy your party.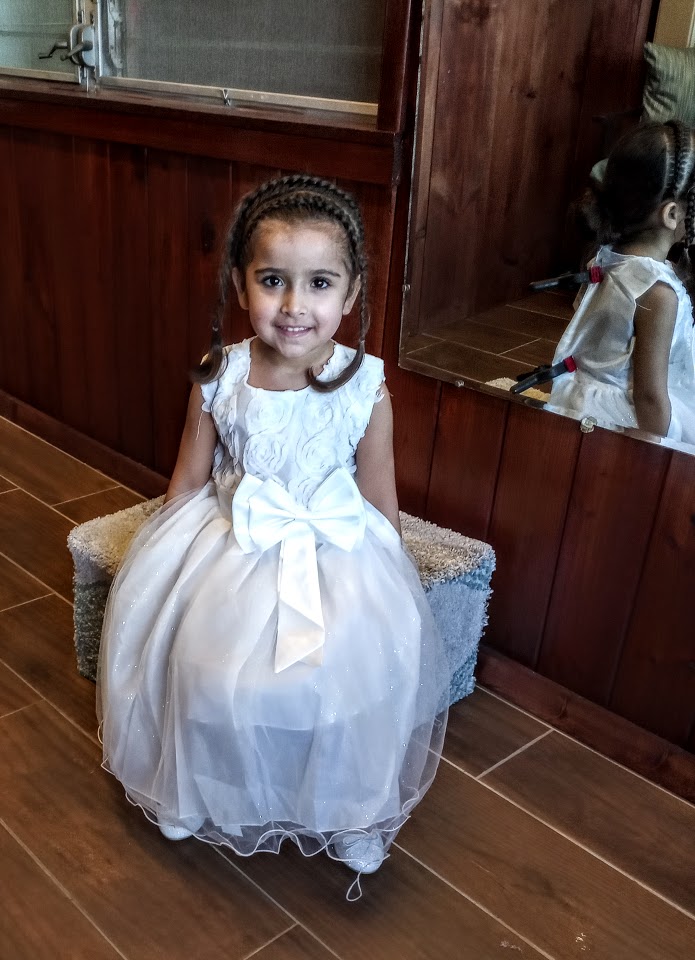 This is before alteration. With clips still holding Naveah's rose petal dress.
This is after altering Naveah's rose petal dress.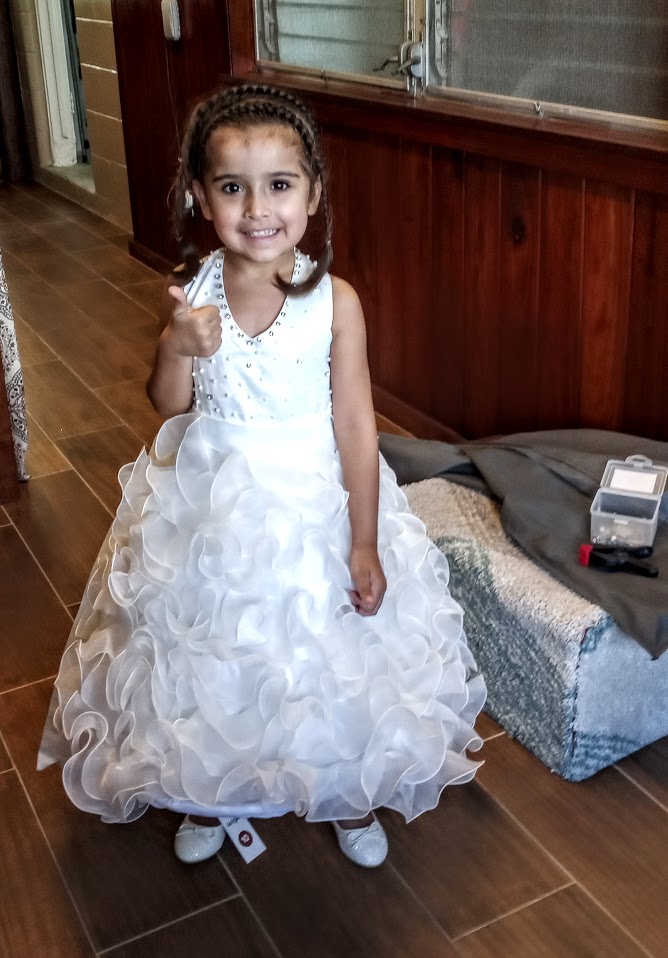 This is before altering Naveah's white ballgown dress.
After alteration
These pictures are some of the pictures I took back then for my daughter and his brother with the dresses and some costumes I made for them.
This is my her first spring dress. Oh she's so cute with her matching headband.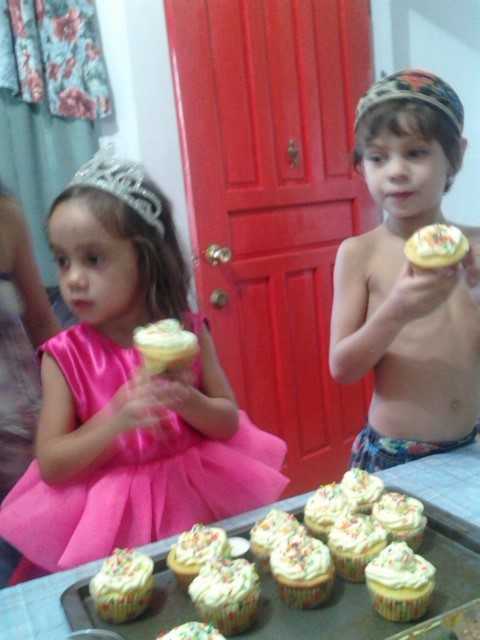 This is her 5th birthday picture with her pink princess dress. She picked the material because it is shinny.
These are Mordecai and Ester. Her purple Purim costume.
Brother and sister Star Wars costume.
Purim by the Sea costume